Having the best interior sound quality doesn't necessarily mean getting the right software. Sometimes, the secret lies on wall panels that are carefully placed in your room. Thankfully, Elgato has something in store for us, so let's start with their two new products. The company has announced some RGB light strips and some fancy foam panels to reduce echoes and improve interior acoustics. And we all know that effective sound dampening is next to perfection.
Acoustic wall treatments, such as wall panels, are a popular approach to prevent acoustic bouncing around a room. Either that or some thick curtains. But a decent sound environment is one aspect of recording that's often neglected because most people prefer having those expensive microphones when streaming.
When It Comes To HQ Sound, Go With Elgato Wall Panels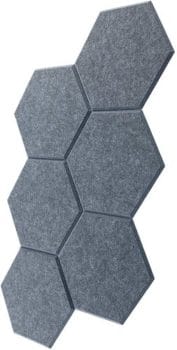 Elgato says that its Wave Panels is the ultimate solution because of its ripple foam and other high-density materials that have sound-absorbing properties. But as the company admits, these are also just as much about looking the part.
To that end, these hexagonal Wall Panels are available in multiple colors so you can create your own design. But keep in mind that anything less than full coverage at a targeted spot will be less than ideal. That's why knowing the science behind placing the foam smartly to maximize its benefits is important. You can go with maximizing the surface area with stacks upon stacks of foam to resemble an anechoic chamber, but that's a bit overboard. The company's wall panels start at $100 (£120).
Meanwhile, its light strip starts at $60 (£60), and will likely delight anyone because of its multifunctionality and high output – which can be controlled via the Stream Deck.
Oh, and there's also this Elgato Green Screen with Chroma support, which can be yours should you decide to stay within the Elgato product line.
Elgato – Collapsible Chroma Green Screen Key Panel For Background Removal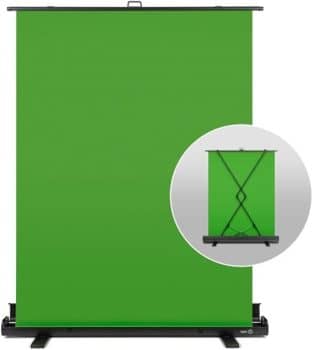 A green screen is an essential part of being a streamer that's why having a decent one is a must. A good thing about this product is that it can be deployed in a jiffy, which can be convenient during sessions. It also has a pneumatic X-frame to add some sturdiness when mounting. Use this if you want some trusted product that won't let you down with some minor troubles behind your back.
Elgato Premium Edge-Lit Ring Light (2500 Lumens) W/ Multi-Layer Diffusion & Adjustable Color, iOS And Windows Compatible

This is another Elgato product for casual streamers and professionals alike. Having an adequate light source during your live streams is important to let your viewers see you properly. This premium ring light is the best offer we can give when it comes to lighting. Additionally, its architecture ensures a flicker-free and warm light, which can be perfect on all occasions. It's also highly-adjustable and can be controlled via your handheld devices for more ease of use.
Still have questions, or want to know more about the latest gaming tech? Contact us at techsngames.com today!