U.K.'s green efforts seem to be paying off. Hybrid and electric carbon emissions from new cars reached an all-time low last year, according to sources. The problem is that more investments are needed in public transport and charging stations to keep up with the growing demand and stay on track in cutting down emissions by 78% by 2035.
Data from the Society of Motor Manufacturers and Traders (SMMT) suggests that the average emission fell more than 11% to about 120g of CO2 per kilometer driven last 2021. This means switching to EVs did reduce emissions significantly from the U.K.'s biggest source of pollution – transportation.
Towards Decarbonization, One Step At A Time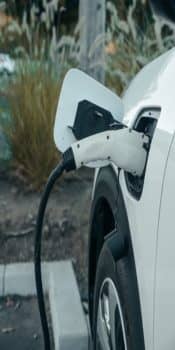 Zooming out, however, private vehicle sales are slowly on the rise again, compared to last year's January. While the sales haven't yet rebounded, more cars mean more pollution since most vehicles still rely on natural gas. Even though there's already an emerging trend for battery-powered vehicles, they only made up 12.5% of cars registered that month.
Together with the hybrid ones, 20% can plug into the grid, which the U.K. is working to decarbonize. While the trend of EVs and hybrids seem to be growing fast annually, concerns about the availability of charging station are slowing down their adoption. The U.K. announced that they will be banning internal combustion vehicles by 2030 and hybrids from 2035.
Experts say that putting in more EVs won't be enough to curb transportation's contribution to climate change. We also need to reduce the overall number of cars and focus more on walkable cities and more integrated public transportation systems. Sadly, the U.K. has one of the most congested roads in the world – part of the reason emissions from transportation haven't changed much despite the current trends.
There is still a lot of things to do to curb the U.K.'s carbon emission problem. As long as those 90,000 internal combustion vehicles stay on the road, pollution will persist for another 14 years.
While the U.K. is at least making some efforts for decarbonization, much of the world is still far from U.K.'s level. Globally, electric and hybrid vehicles only make up less than 5% of the total vehicles. Although pollution eased in 2020 because of COVID19, global carbon emissions have already begun to rebound.
Meanwhile, In Other Parts Of Europe…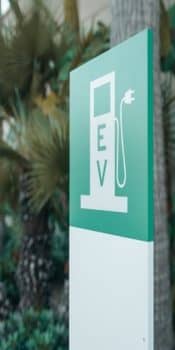 Meanwhile, the European Commission over what role nuclear energy has on clean energy transition when it proposed new rules over what should be considered a green investment. After a year of heated debate, it was decided that gas and nuclear will be sustainable, as long as supervised.
The controversy swirling around is between France and Germany. France is still highly reliant on its nuke plants while Germany is already in the process of shutting down its plants by the end of the year. In addition, Austria, which is also against nuclear energy expansion, has threatened to file a lawsuit against the new rules.
The new rules will take effect in 2023 unless the majority of the European Parliament will vote against it. To date, only 250 MEPs are already committed against it. About 353 more votes are needed to permanently stop it moving forward.
Still have questions about gaming reviews? Contact us on www.techsngames.com today!