Even though the Minecraft Caves and Cliffs part 2 update will most likely fall during "Holiday 2022", it seems that an early release for the new Minecraft update is far from happening, at least not in October.
The next major Minecraft update will bring a ton of new stuff, as well as more quality-of-life changes through the second part of the Caves and Cliffs update.
Another Minecraft Update Full Of Surprises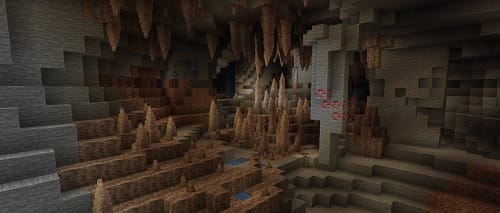 The hype was suddenly brought back when version 1.17 went live, making it possible to finally mine copper, fight goats, and craft some new toys and gadgets.
Aside from those mentioned, fans already have noticed that they can now find dripleaf blocks, dripstone, azalea leaves, caves vines, and moss blocks, among a few things.
And the upcoming Minecraft update is promising to bring even more changes that will change how we see and play Minecraft throughout the years.
One of the much-awaited changes is Terrain Generation, with Mojang even adding more details and other types of terrains, such as mountains.
The visual aspects of the game are undergoing some major maintenance and now all that fans want is the exact date it will hit live servers to finally test them out.
Are You Ready For Minecraft Live 2021?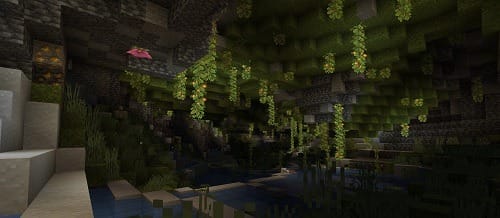 Meanwhile, Mojang is hosting a massive live stream still known as Minecraft Live! on October 16 to reveal some news about the blocky sandbox game. If that's the case, the event will likely offer an in-depth dive into the Minecraft 1.18 update. This means that any info about Part 2 is unlikely to be announced before the stream, although they could do it during the virtual event.
The full details about the announcement don't make any direct references to version 1.18 though, so we can only speculate for now.
The guest list will include fresh and familiar faces from Mojang Studios, the amazing community, and surprise guests. Other activities, such as in-depth interviews, puns galore, and other exciting reveals can also be found.
Where Can We Hear About The Minecraft Update?
Those who are interested can follow the show at the comfort of their home at Minecraft.net/live or YouTube channel. Don't worry, we will be with you along the way so we can both know what to expect from the upcoming Minecraft update.
Still have questions, or want to know more about the latest tech news and console wares? Contact us at techsngames.com today!