In this technological era, more and more smart gadgets are being released to help us live easier. Smart gadgets are designed to be more efficient to help ease the load off of users. These devices are just like your normal home appliances, with the exception that they have smart integrated features that make them more efficient. If you're looking to turn your home into a smart home, you can start by looking at some of the best smart home devices to own in 2021.
What Is Smart Home Technology?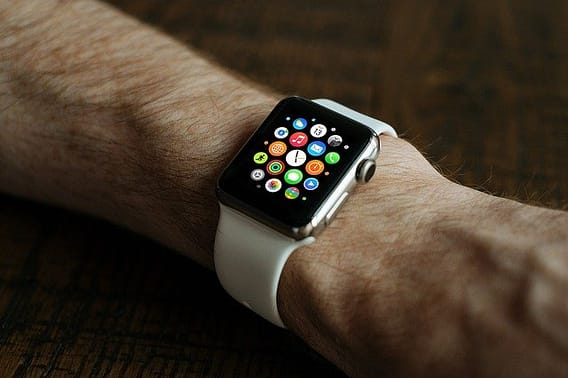 Smart home technology refers to the technological advancement in which all of your home devices are connected to the internet. These devices are hooked up to voice automation systems, like Alexa or Google Home so that they can take your commands and carry them out.
These devices are just like your normal devices except that there are smart features integrated into them. They range from your light bulbs to your refrigerator. Furthermore, they are built with sensors that can pick up your voice and carry out your commands. By simply talking out loud, you can change the color of your lights or make your fridge spew out ice cubes.
The end goal of smart home technology is home automation. It helps eliminate the extra time and effort you spend to carry out a specific task. Lastly, these smart home devices come in different categories to cover all aspects of your home.
Smart Speaker And Display Device – Best Smart Home Devices To Own In 2021
1. Amazon Echo Family – Best Smart Home Devices To Own In 2021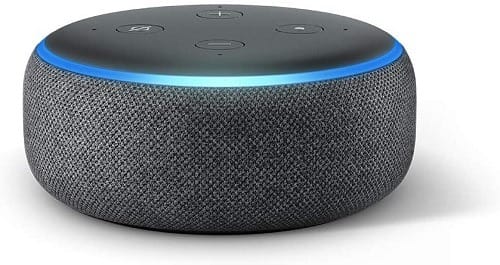 This is a Bluetooth speaker that is powered by Alexa. Alexa is the handy voice assistant of Amazon. Additionally, you can use this device to control the different gadgets in your home. You can also connect the affordable Echo Dot With Clock to boost the speaker's functionality. Lastly, this is one of the best smart devices to own in 2021.
Pros:
Newer models have improved audio
No Zigbee
More color options
Sleeker appearance
Wide range of speakers
Cons:
Not all models are competent enough to meet your needs
2. Google Nest Hub – Best Smart Home Devices To Own In 2021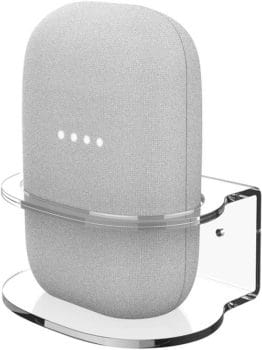 This is the better option if you're more familiar with Google Assistant over Alexa. The big Google Home Max might be bulky but it's perfect for large spaces due to its loud sound. Furthermore, the Google Nest Hub Max is perfect for streamlining the main features of Google. There are smaller and compact versions like the Nest Hub and the Nest Mini.
Pros:
Different sizes for different needs
Lots of affordable options
Easy to use
Integrated youtube
Cons:
Doesn't have a camera
No G-Suite
No available Chromecasting
Poor audio feedback
3. Sonos One – Best Smart Home Devices To Own In 2021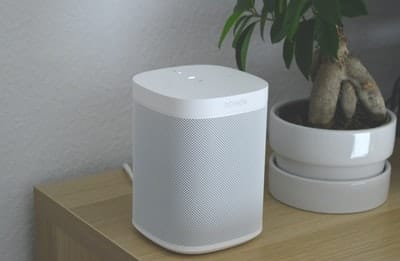 The Sonos One is a great midpoint between Google Assistant and Alexa. Furthermore, you get a wide array of speaker options like the Beam, Arc, and Move. These gadgets deliver crisp and clear audio feedback. Lastly, they're also great for picking up voice commands throughout your home.
Pros:
Good audio quality
Seamlessly integrates with Sonos system
Alexa integration is flawless
Numerous music streaming platforms available
Cons:
Difficult to set up
No insert for convenient mounting
Twice as expensive as the latest Echo
No Bluetooth
4. Marshall Uxbridge Voice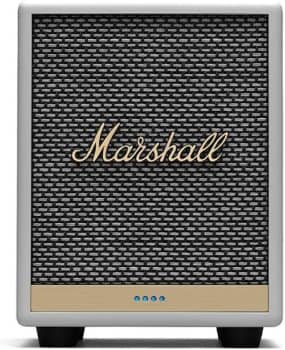 This speaker system is capable of delivering respectable and crisp audio. One of its main features is the hands-free Alexa voice control. Marshall speakers are also highly commended for their sleek and stylish appearance. This is great for designing your home with a stylish addition. For all those reasons, this is one of the best smart home devices to own in 2021.
Pros:
Has a powerful audio performance
Has strong bass depth
Complete treble controls
Supports hands-free Alexa voice control
Cons:
It's mono digital signal can alter the sound quality at loud volumes
Maximum volume isn't that loud


5. Apple HomePod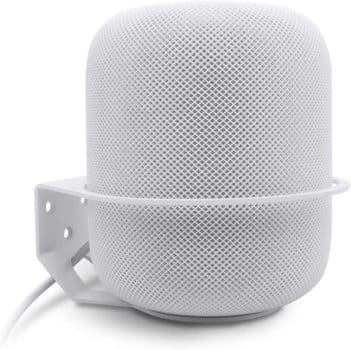 This is an excellent and high-quality speaker. It pairs well with Apple devices but is still compatible with other phones of different operating systems. This best works with Apple music but still supports another music-streaming platform. Lastly, get this if you want something simple, uncomplicated, and straightforward.
Pros:
Powerful audio
Has a rich and full bass sound
Measurement microphone automatically adjusts to the acoustics of your room
Sleek design
Cons:
Bluetooth streaming is unavailable
Doesn't have aux input
It does not support voice control for other music streaming
Siri isn't as receptive as other assistive software
6. NETGEAR Orbi Voice Smart Speaker & WiFi Mesh Extender With Amazon Alexa Built-In (RBS40V), Works With Any WiFi Router
Add some life to your room with this NETGEAR speaker. This is not just your ordinary speaker because it contains "smart" features such as voice control and a sophisticated extender. This is your all-in-one speaker that will fit in any occasion.
Pros:
Grants instant access to your favorite music platform such as Pandora, Spotify, etc.
Has WiFi extender for enhanced connectivity.
Tri-band technology saves connection speed even if lots of devices are connected to your WiFi.
Cons:
Seems fragile and prone to breakage, so never allow this smart speaker to fall at all costs.
7. Bose Smart Soundbar 300 Bluetooth Connectivity With Alexa Voice Control Built-In, Black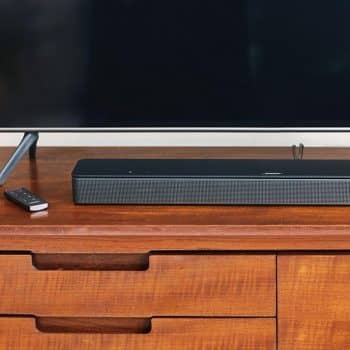 If you want a heavy-duty sound system, you might like this soundbar. This smart soundbar is like no other – you can use this for music, TV, or gaming. What's more is that it delivers a rich, spacious sound, plus an exceptional bass. It's also powered by Alexa and Google Assistant, so prepare to get used to hands-free voice controls from now on.
Pros:
Hands-free, voice controls
Perfect for any device
Easy connectivity and setup
Cons:
This soundbar might require some additional space.
Heavy, so moving from one place to another might be a challenge.
Smart Plugs Device – Best Smart Home Devices To Own In 2021
1. ConnectSense Smart Outlet 2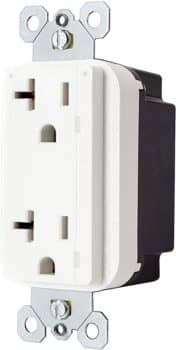 This is a versatile dual outlet that you can control using the accompanying phone app. The application is compatible with both iPhone and Android devices. Furthermore, it also works with voice assists like Alexa, Siri, and Google Assistant. Its main feature is that it monitors the energy usage of both of its outlets.
Pros:
Reports your energy usage
Has a USB charging port
Very easy to install on your own
Cons:
2. D-Link Mydlink Outdoor Wi-Fi Smart Plug (DSP-W320)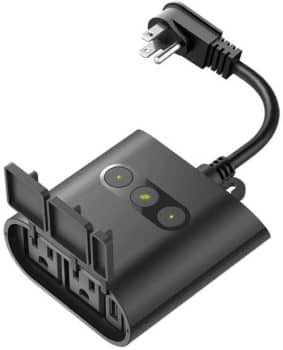 This is a multiport outlet that's designed for outdoor use. That means that this can withstand extreme outdoor conditions and elements. Lastly, this port can be controlled using your voice or through its accompanying app.
Pros:
2 AC outlets
Has a USB charging port
Works well with Google Assistant and Alexa voice commands
Very easy to install
Has IFTTT support
Cons:
Doesn't have HomeKit support
Doesn't report power usage
3. iHome ISP6X SmartPlug – Best Smart Home Devices To Own In 2021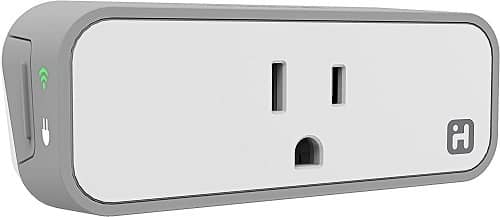 This is the best option for affordability, third-party app support, and the abundance of features. Moreover, this makes it easy and effortless for you to wirelessly control a bunch of smart devices just by navigating through your phone application.
Pros:
Excellent at supporting third-party applications
Very easy to install into your home
Mobile application is very intuitive
One of the most affordable options in the market
Cons:
This plug may not fit some power strips
This plug lacks energy reporting so you can't view power usage

4. Samsung SmartThings Wifi Smart Plug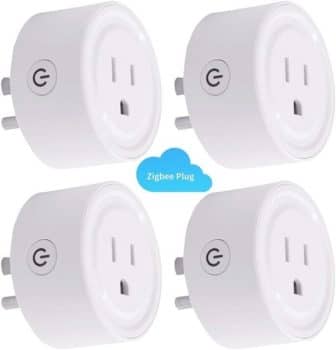 Samsung remains to be one of the leading brands in the world of smart gadgets. This particular plug is an affordable product that allows you to control various devices. You can control these smart devices by simply navigating through the accompanying mobile application. Additionally, you can also use your own voice to control devices. This also has a power reporting feature. It tells you the energy consumption of each plugged device.
Pros:
Very affordable smart plug
Comes with energy reporting that makes energy consumption monitoring a breeze
Supports IFTTT
Supports voice control
Small and compact
Very easy to set up
Cons:
Doesn't support Apple HomeKit

5. Syncwire 2-In-1 Mini Wifi Smart Outlet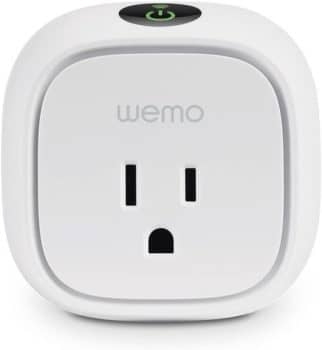 This is an economical choice for a smart plug. It comes with multiple sockets to accommodate different appliances. Lastly, this is also packed with so many smart features that you can benefit from.
Pros:
Two sockets per outlet to accommodate different appliances
Each socket can be programmed individually using the app
Comes with energy monitoring and reporting
Supports voice automation like Google Assistant and Alexa
Has IFTTT support
Cons:
Doesn't support HomeKit
May be incompatible with some power strips
6. Treatlife Smart Dimmer Plug For Dimmable Lamps That Works With Alexa, Google Assistant, And SmartThings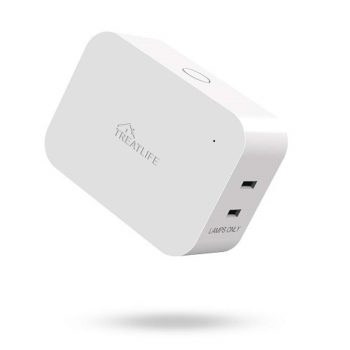 Sometimes, it all comes down to the plug. You might ask, "what's with smart plugs?" Well, not only do they help in the prevention of fires, but also can save more electricity by allowing for precise lighting adjustments. It also works with Alexa and other assistance apps to fully live by the "smart" life.
Pros:
Can be used as a sleeping aid
Voice-controlled
Supports Alexa, Google Assistant, and SmartThings
Cons:
Might be vulnerable to breakage during sudden fluctuations
Smart Lighting – Best Smart Home Devices To Own In 2021
1. Sengled Smart WIFI LED Multicolor
This smart light bulb is a good pick because of its reasonable price point. You don't have to break the bank in order to enjoy the many benefits of smart lighting. The bulb automatically connects to the WIFI. You can control the bulb through its accompanying phone app. Moreover, you can also control this through your voice.
Pros:
Good price
Doesn't need extra hub
Color quality of light is superb
Works well with Google Assistant and Alexa
Supports IFTTT
Reports power usage
Cons:
Doesn't have Apple HomeKit
Limited support for third-party apps and integrations
2. Yeelight Smart LED Bulb (Color)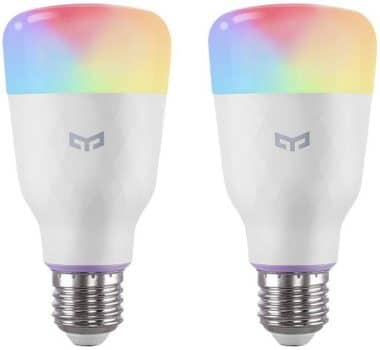 This is one of the most affordable options in the market. You can control this through voice automation or by using the phone application. Lastly, this is convenient because it doesn't require a hub to function.
Pros:
Good price point
High-quality light effects
Works well with Apple HomeKit
Has IFTTT support
Works well with Google Assistant, Alexa, and Siri
Has special scheduling and timer features
Cons:
Lacks third-party support
3. Eufy Lumos Smart Bulb White And Color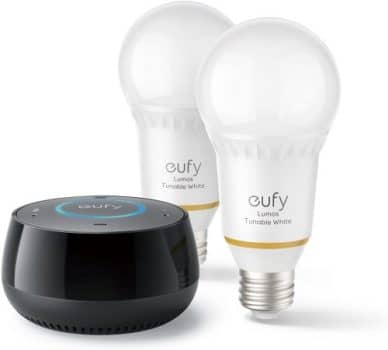 This is a simple and uncomplicated option. It's one of the easiest ways to install color-changing lights into your home. The light bulb comes in two color options – plain white and multicolor. Furthermore, a few clicks on your phone already allows you to change the ambiance in your home.
Pros:
Doesn't need a hub to use
Many different color options
Supports voice control through Google Assistant and Alexa
Cons:
Barely any support for third-party applications
Lifespan is below average
4. LIFX Color 1000 – Best Smart Home Devices To Own In 2021
This is the perfect option if you want something easy to use and install. This connects to the WIFI automatically and does so without the need for a hub. The biggest downside is the steep price.
Pros:
Bright light to illuminate your room
Comes with rich and vibrant colors
Very easy to set up
Doesn't need hub to connect to WIFI
Application is very responsive
Cons:
Quite expensive
Does not support Apple HomeKit

5. Philip Hue White And Color Ambiance A19 Starter Kit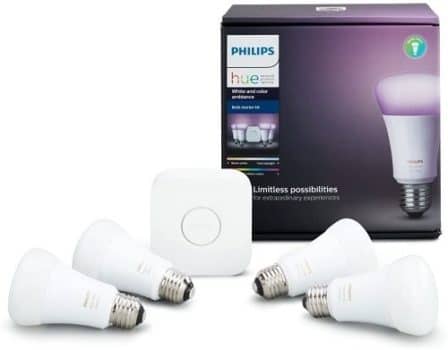 This is the third generation installment from the Philips Hue line. It's a great beginner kit for anyone who wishes to integrate smart lighting into their homes. It's very customizable which makes it perfect for catering to your specific needs.
Pros:
Can be customized to your needs
Blue and green shades of light are better and sharper
This has a very consistent color shade
Long-lasting bulb
Excellent app experience
Supports lots of third-party applications
Cons:
Quite expensive
Doesn't support routine settings
6. Corsair iCUE LT100 Smart Lighting Tower Expansion Kit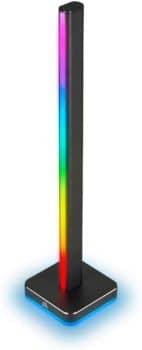 If you want some super cool lighting in your room, this Corsair lighting device is your best bet. It's perfect for room theming, especially when you have a personal gaming room. It adds spirit and life, and can even reflect your mood.
Pros:
RGB lighting provides an immersive ambient lighting
You can sync your games and music with it, making it act like a visualizer
Cons:
Its fragile structure means that it shouldn't fall at all costs
Tower-like means that it might require a dedicated space for your room
Smart Health and Fitness Devices – Best Smart Home Devices To Own In 2021
1. QardioBase 2 – Best Smart Home Devices To Own In 2021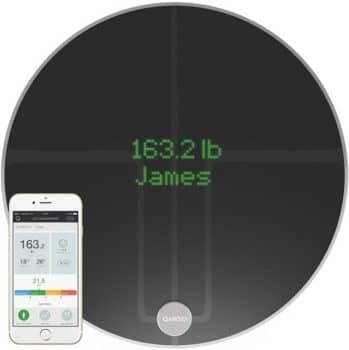 This is one of the most modern additions to the market of smart scales. Moreover, it has so many improvements compared to its previous installments and remains to be one of the smartest products available.
Pros:
Measures vital stats like full body composition, BMI, and weight
More stable than previous version
Very safe even for women with implants or pregnant women
Battery is rechargeable
Charged battery can last up to a year
Cons:
Other users may be able to view your weight
2. Withings Body Scale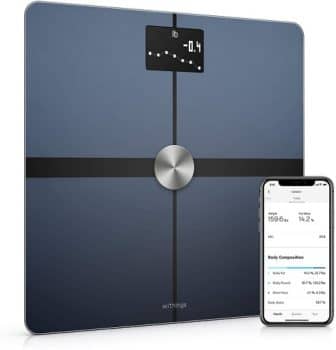 The primary feature of this weighing scale is its web account. It enables you to store all your vital stats on the cloud. It's pretty accessible and safe. You also get the option to immediately share your vital stats to other users or to your physician. Lastly, the display is sleek and top-notch.
Pros:
Sleek design
Web account is completely customizable to your needs
Account records all personal data
No need for monthly fees
Great features for data sharing
Cons:
Quite expensive
Objectives are difficult to configure
3. Wyze Scale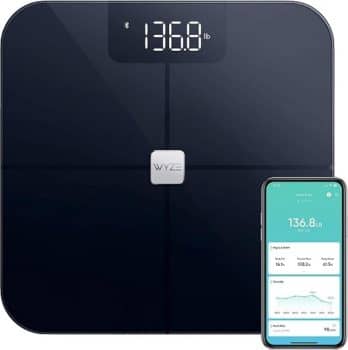 This comes with a safe mode for pregnant women. It's only priced at twenty dollars and it is such a good deal. The scale offers unbeatable value compared to the other models in the market.
Pros:
This can sync and recognize up to eight different users
Perfect for the family
Attractive and sleek design
Cons:
App only shows recommendations for BMI levels
Incompatible with Apple Health, Fitbit, and Samsung Health which are the leading software in the world of smart fitness tracking

4. Arboleaf Smart Fitness Scale – Best Smart Home Devices To Own In 2021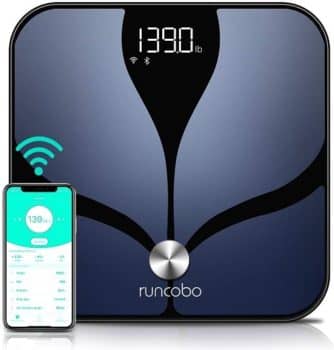 This smart scale costs around eighty dollars but it's worth the price tag due to the convenient it provides. This does more than just record your body data. Furthermore, it goes the extra mile by giving you assessments, interpretations, and recommendations based on the data.
Pros:
Packed with useful features and excellent at data recording
Cons:
Not that safe for people with implants like pacemakers
Doesn't measure your heart rate
Doesn't sync with Samsung Health or MyFitness Pal
5. Eufy BodySense Smart Scale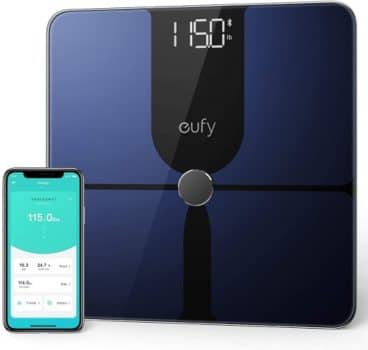 This is a comprehensive and accurate scale. Additionally, it is very impressive because of the amount of features you can get in a smart scale for only forty dollars.
Pros:
Has a very sleek and smart design
Measures different data like BMII, weight, and full body composition
Impressive user support (up to 16 people!)
Good contextualization of data
Accurate differentiation between users
Cons:
Data isn't private
Not that safe for pregnant women or users with implants
Can't delete wrong data measurements
6. Letsfit Smart Watch, IP68 Waterproof Calorie Counter Sleep Monitor For Men & Women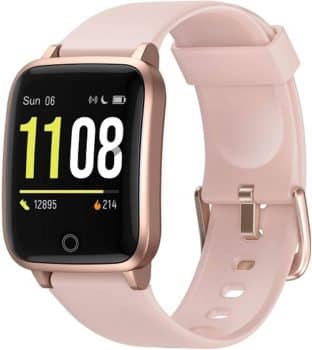 You might wanna have this in your fitness regimen. This smartwatch contains all the features you'll need for staying on track in your health & fitness activities. From heart rate monitor to pedometer, this Letsfit watch has them all. You can even wear this anytime because it complements any outfit. Plus, it's sweatproof and waterproof, so you won't have to worry about removing this before taking a relaxing bath.
Pros:
Multi-functional and multi-featured
Available with three colors to choose from
Great for all occasions, not just in the gym
Cons:
Glass screen might be prone to scratching
7. RENPHO Body Fat Scale Smart Digital Scale Wireless Weight Scale With Bluetooth Sync – Black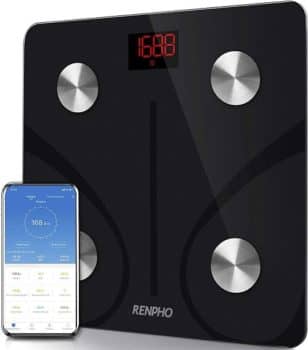 Sometimes, you need a smart weighing scale to keep track of your body mass at extreme precision. This BMI scale is your best companion when it comes to "smartly" losing weight. It contains many various measurement options to provide you with different data that you might wanna know.
Pros:
Has a user-friendly app to sync information anytime, anywhere
13 different measurements provide a wide range of information regarding your weight tracking.
High-quality calibration and sensors provide data with extreme precision
Cons:
This digital BMI scale might require you to change its batteries someday.
The smooth surface might be prone to scratching
Conclusion
It's a worthy investment to purchase smart home devices and turn your house into a smarter home. There are different devices to choose from, with such a wide array of price points to cater to everyone. Furthermore, these devices are designed to help you live a more comfortable life.
Have you used any of these Best Smart Home Devices To Own in 2021? How does is improve your life? Feel free to share your experience using our comment box.
If you would like to read more about new techs information or you are a game lover? Don't hesitate to bookmark techsngames and subscribe to our email list.