Home security should be prioritized. You can secure your home through the best integrated home security systems of 2021. These security systems will add another layer of protection to your home in order to keep your, your loved ones, and your valuables safe.
These security systems are useful for when you need to leave your house for work or for out-of-town trips. They're also useful for keeping your house safe and secure at night when you are asleep and your house is a little bit more vulnerable. These integrated home security systems contain alarms, locks, and other technological advancements design to ward of assailants and burglars. If you're looking for a good set for your home, look no further because we've outlined the best integrated home security systems of 2021 for you.
SimpliSafe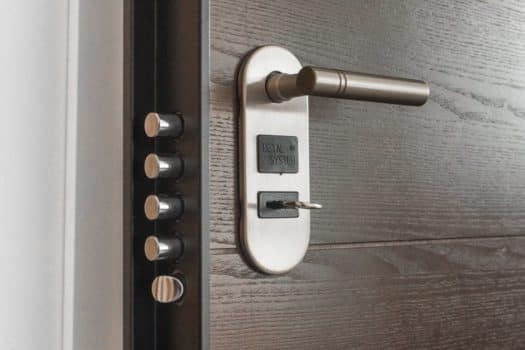 This is a good home security system because it's very easy to install. You can install this on your own. There's no need for professional help in the installation process. This is also one of the best deals in the market for being relatively affordable while providing premium service. They have a starter package called The Foundation which costs $229.
For this system, you get one base station, a wireless keypad, one entry sensor, and one motion sensor. You can also purchase an accompanying professional monitoring plan. The company will make sure to notify you of any suspicious activity or whenever the sensors are triggered. There are two plans to choose from: $14.99 and $24.99 per month.
Pros:
– Reasonable price point
– Affordable monthly fee
– 3 years warranty
– Compatible with Google Home, Amazon, and Alexa
Cons:
– No outdoor surveillance available
SimpliSafe 8-Piece Wireless Home Security


Price: $268.75
SimpliSafe 9-Piece Home Security Wireless Without Contract

Price: $299.9
SimpliSafe 12-Piece Wireless With HD Cam


Price: $394.62
Integrated Home Security Systems – Frontpoint
This is a good set if you want premium security with an outdoor camera. Now you can confidently protect both your indoor and outdoor properties. This is a DIY security system that you install on your own.
Upon purchasing, you can also purchase the Safe Home Starter package. There is one priced at ninety-nine dollars that gives you one hub, a keypad, two sensors for your doors or windows, a motion sensor that you can activate, a one-yard sign, five decals for windows, and a door sticker. For all these reasons, this package is one of the most affordable yet most effective in the market.
You also need to purchase a monitoring plan to hook up your security system. The monitoring plan costs $44.99. Despite the cheap package, you have to admit that the monitoring plan is not that cheap.
Pros:
– No plan lock
– Compatible with most voice-activated software
Cons:
– Free trial is only for thirty days
– Quite expensive
Vivint Smart Home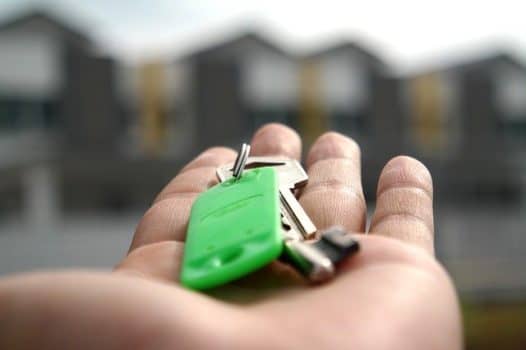 This good security deal is brimming with useful features. It is also completely wireless so it eliminates the need for cord protection and hassle installation. Upon purchasing the kit, the company will send professionals to install this into your home.
The great thing about this security system is that it supports third-party home automation devices. These devices can further secure your home and ensure that no burglar or assailant can enter. You can pay for these additional devices through the installment method over five years or less.
Pros:
– Compatible with most voice-activated software like Alexa, Google Meet, and more
Cons:
– Very expensive
– Only professional installation is available
– Free trial is only available for 3 days
– Warranty lasts for only 150 days
Ring Alarm
If you're looking for the cheapest security system that has outdoor security, go for Rig Alarm. The base price is only two hundred dollars with no monthly fees after purchase. You can install this by yourself in your own home without a need for professional consultations.
For two hundred dollars, you get a base station, a motion detector, a contact sensor that you can use for windows or doors, a keypad, and a communication device between devices. For best home security, purchase the monitoring plan that only costs ten dollars per month. This company will alert your phone from any intruder. Another notable feature is its very cheap monitoring fees.
Pros:
– Very affordable
– No monthly fees after purchase
– DIY installation is available
Cons:
– Only 30 days for the free trial
All-new Ring Alarm 2-piece kit (2nd Gen)
Price: $39.99
All-new Ring Alarm 5-piece kit
Price: $199.9
All-new Ring Alarm 14-piece kit
Price: $329.99
Abode
This is yet another affordable yet effective home security system. The entire company aims to provide a fully DIY solution to security issues. Their packages start at two hundred and twenty-nine dollars and up. To follow through with its DIY theme, you longer need to purchase any monitoring plans after purchase.
Another great feature of the company is how they largely support third-party automated security devices. It has little to no restrictions regarding the gadgets that you can pair it with in order to better secure your home against assailants.
Pros:
– Very affordable
– Compatible with voice automation
ADT Security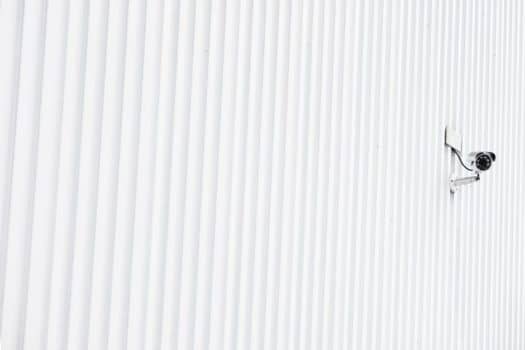 As of today, they have served seven million customers, they have 912 monitoring centers, thirty-two hundred local offices, and a very huge network of dealers.
They offer a wide array of plans and security packages to cater to your house's needs. You can go for a contract that goes for 24, 36, or 60 months. The best part about this company is they send a technician to your home to perform a general inspection. They will assess which specific package or security device your house needs.
Pros:
– Cost varies so there's a wide range for everyone
– Cheap monthly fees
Cons:
– 36-month contact right away

ADT DIY LifeShield 11-Piece Easy

Price: $199.15
ADT DIY LifeShield 13-Piece Easy,

Price: $229.99
ADT DIY LifeShield 15-Piece

Price: $295.12
Xfinity Home
This package gives you a controller, door sensors, keypad, window sensors, and a motion detector. One great feature is the accompaniment of internet connection and voice activation.
Xfinity Home is very compatible with so many automated security devices and third-party gadgets. You can pair this with smart lights, automated door locks, and even garage gate controllers. Go for this if you want convenient, efficient, and still cost-effective.
Pros:
– Cheap monthly fees for protection
– Wide range of packages
Cons:
– Contact is only available for thirty-six months
Protect America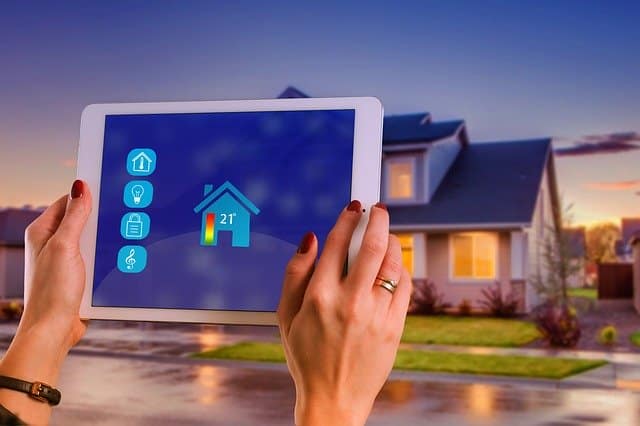 This is another DIY security system that is brimming with smart features in order to fully protect your home. The set is completely wireless and you can install it on your own. This company is a reliable entity because it has twenty-five years of clean track record. This is favored by many of its patrons because of the perfect balance between affordability and effectiveness. The monthly fees cost around twenty dollars and up, which is considerably affordable.
Pros:
– Affordable plan and monitoring fees
– Both DIY and professional installations are available
– Lifetime warranty
Cons:
– Only 15 days of free trial available
Brinks Home Security
This is another affordable home security option. The base price for their packages is around two hundred dollars and up, with monthly fees amounting to twenty-nine dollars for monitoring. The brand boasts of its service to a million homes and its impeccable license coupled with robust monitoring.
Brinks is highly effective at securing your home and making you feel safe at night. You also get to pick between DIY or professional installation.
Final Thoughts On Integrated Home Security Systems
Having an integrated home security system should be non-negotiable. These security systems are readily available so there's really no excuse to not get one. There are so many different companies with the sole goal of providing excellent customer service and safer homes. They also come in a wide price range. There's definitely a package for everyone.
Be mindful of your house's needs. It doesn't make sense to purchase an expensive security package if you own a one-bedroom apartment with only one entry and exit point. Have a technician from your preferred company do a general assessment of your home.
It is also important to point out that the new 5g technology will be of great help to further the integration of your security system and the overall features of your smart home, by availing all systems to work together in an all-inclusive way and always keeping you updated in real-time.
Want to know more about Smart home systems and other latest technology? Visit www.techsngames.com today!