How much do you love Cyberpunk? To show off, here are the best Cyberpunk 2077 products that will cost 2 grand and your dignity. With all the brand tie-ins popping here and there, one could mistakenly think it's already out. But truthfully, the long-awaited game is still six days away from release. However, don't let it stop you from letting people know your fandom. After all, the hype is worth it.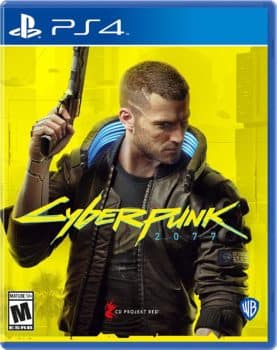 This article that speaks mostly about Cyberpunk 2077 would be for nothing without the base game, right? Now is your chance to become the cyberpunk – a mercenary equipped with cybernetics in order to take the riskiest jobs of going after a prototype implant that might be the key for immortality. Take on a wild ride as you explore Night City with its gangs, streets, and lore.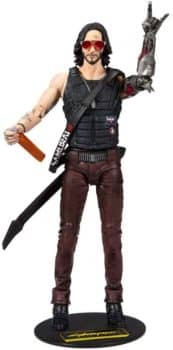 A true Cyberpunk 2077 fan understands the cult of Johnny Silverhand. This Keanu Reeves action figure is perfect as a present or as a decoration for your gaming rig. After all, if you plan on transforming your gaming place into something Cyberpunk-themed, why not add Johnny as the cherry on top?
Become a true Cyberpunk 2077 fan with this awesome coloring book that's suitable for all ages. You can either give this to your loved ones who happen to be in the same fandom as yours, or just keep it for your own personal collection. It includes more than 45 futuristic designs and about a hundred pages with anti-bleed backside. This product ranks as no. 1 new release at the moment, so grab a copy now!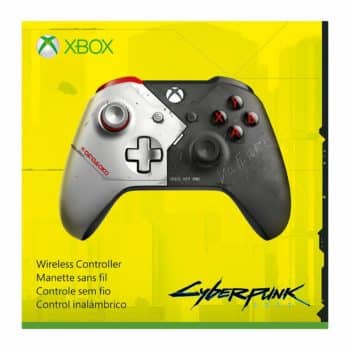 This limited-edition Xbox controller will let you live the mercenary life while exploring the streets of the infamous Night City. Its rugged design is based on Johnny Silverhand's cult of personality. Just like the generic Xbox controller, it allows custom button mapping using Xbox app. Also, it's headset compatible, so you can plug in any 3.5mm stereo headsets. Aside from that, its Bluetooth tech is fully compatible with your other devices, as well as the newly-released next-gen consoles.
Best Cyberpunk 2077 Products: Samurai Jacket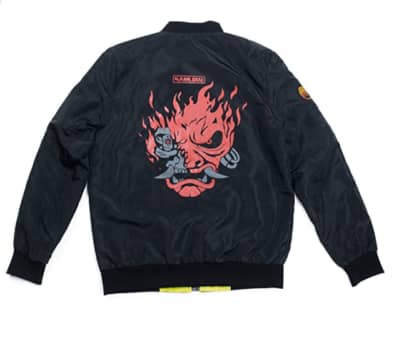 There's nothing more satisfying than showing off that you've been a lifelong Cyberpunk fan? After all, it took many years in developing the game, while still maintaining its hype over the years. This cool men's jacket is made of high-quality cotton and polyester. Aside from that, one cool feature is that double-sided. It can either be worn as a part of your daily attire, or as a cosplay addon. This jacket is a must-have for every Cyberpunk fan out there.
Cig Break – Cyberpunk 2077 Paint Art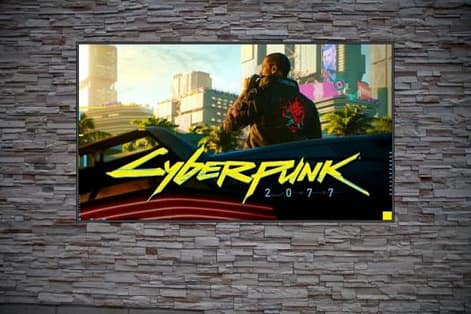 Use Code: TECHGAMES for 10% discount
Another one of those awesome 100% handmade, finely-printed posters to show how much you like the game. You can hang this on your wall to add more Cyberpunk 2077 themes in your game place. However, you might want to consider giving a copy to your loved ones since Christmas is fast approaching after all!
Black Market – Cyberpunk 2077
Use Code: TECHGAMES for 10% discount
Check out this awesome Cyberpunk-themed paint art that will definitely fit your gaming room. It is printed using high-quality printing machine that can either fit snugly on the wall, or be framed. It can even be a present if you happen to know someone who's in the same fandom as yours.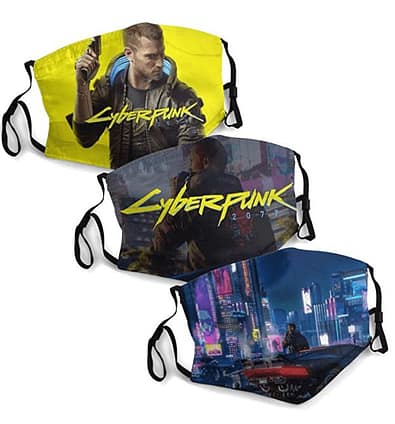 In times like these, having a trusty face mask with you is vital for your own good. If ever you needed to go outside, you can still let people know that you like Cyberpunk 2077. This reusable and washable face mask is ideal for all ages, and your best bet when going outside. It includes filters for maximum protection.
Don't forget! All frames and products on our partner's store KHArtAndFraming are offered with a 10% Discount with our Code: TECHGAMES
Still have questions, or want to know more about the latest gaming products? Contact us at techsngames.com today!