The Audeze Penrose has almost everything you'll want in a high-end gaming headset. Its top-notch magnetic drivers deliver rich sound quality that's far more superior to other recent models. It's feature-packed too, with a USB-C port and Bluetooth 5.0 audio connection, to name a few. As a gaming headset, it's made with competitiveness in mind – all of these for something that's $299.
After reviewing my headset, I can't wait to return to my usual HP H360G, but the Penrose is something interesting. Audio usually sounds powerful without being over exaggerated, amping up the volume to hear the subtlest details won't be necessary anymore, even tho the Audeze Penrose doesn't have an active noise-cancellation. That's pretty much because of its closed-back design and thick pads that yield astounding sound feedbacks.
About The Audeze Penrose
The Audeze Penrose is made to be compatible with PlayStation 4, PlayStation 5, Nintendo Switch, and PC via its 2.4GHz wireless receiver. The black with blue trim signifies which console it was designed for. At the same time, there's this Penrose X for Xbox owners – with its unique receiver that has a two-position toggle to better sync with PCs.
However, nothing's perfect, as I didn't find this Audeze comfy enough to be wear. It felt like my head's being squeezed the whole time, and that's some major turn-off for me. But knowing that I have a large head, I doubt people with smaller heads will experience the same. Still, I imagined its 320g weight might feel quite heavy especially for the average wearer.
As for the control layout, it isn't unintuitive which is good enough. It's also easy to take advantage of its main features like muting the mic or switching to wireless modes. If you get a sudden call while playing, tapping the power button allows you to either pick or hang up. The Penrose isn't only the headset that lets you connect via Bluetooth and your console at the same time, but I think this one nailed it well.
As for battery life, it's 'meh'. Other headsets can reach you 30 hours before recharging. It's not great considering the price. But since I usually leave my devices to charge overnight, not a big deal. I can recommend this to anyone as far as features and sound quality are concerned. But there are other more comfortable headsets if that's what you're seeking. It's a shame that wearing it can be quite stressful. But maybe that's just because of my huge head. Indeed, the Penrose could still be an ideal addition to any competitive gamer finding those immersive sounds.
Audeze Penrose: Verdict
My past headset, the HyperX Cloud II Wireless has a similar characteristic, but its weight is evenly distributed. It's barely noticeable, even after seven hours of nonstop gaming (who needs to go out, anyway), and that's what I'm looking for in a good headset. Granted, the HyperX Cloud II can be on par with the Penrose, but at the expense of heavier ear cups.
I'd give this Audeze headset more of a pass if it was an original design. But, upon closer look, it's almost identical to the HyperX Cloud Orbit and Audeze Mobius. Nevertheless, the Penrose still looks exceptional. I just wish the company had focused more on the comfortability department.
Audeze Penrose Wireless Gaming Headset for Playstation 4 and 5, Mac, Windows, Switch with Low-Latency Wireless & Bluetooth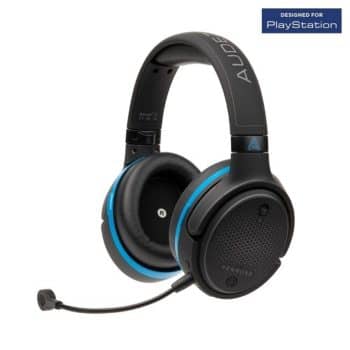 Check out this latest Audeze headset which is one of our latest headset offers! The Penrose one is highly recommended to have, especially if you own a PlayStation at home. It can perfectly fit on any gaming setup, plus its superb sound quality ensures high-quality gaming without ramping up your volume to the max.
Pros:
Top-tier audio
Full-range connectivity
Has mic and volume dials
Sound isolation
Cons:
Tight fit
Falls heavy
'Meh' battery life
Audeze Penrose X Wireless Gaming Headset for Xbox, Xbox Series X, Series S, and Windows with Low-Latency Wireless & Bluetooth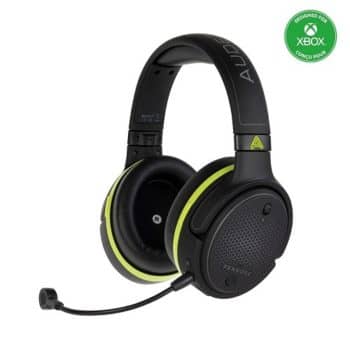 Another Penrose variant, but this one will be perfect for Xbox owners. Like its counterpart above, it delivers amazing sound quality, especially during competitive gaming. Basically, its specs are like the ones above. But, pick this one if you're an Xbox owner with a competitive spirit.
Pros:
Excellent audio feedback
Flush with connectivity
Perfect isolation
Dedicated volume & mic dials
Cons:
Mediocre battery lifespan
Falls heavily during wearing
Too tight when worn
Audeze LCD-X Over-Ear Open Back Headphone with New Suspension Headband Creator Package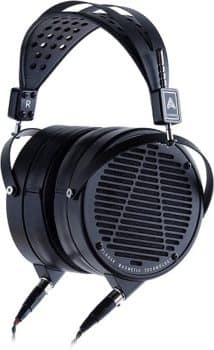 There's a high chance that newly-released Penrose headsets might be already out of stock due to high demand. Additionally, there might be also a chance that you got swayed by the headset's shortcomings. However, we still got you with this last offer – also from Audeze. The LCD-X's price might be way too much for the average Joe, but rest assured that every inch and minute with this headset is definitely worth it.
Pros:
True to life sound quality
The professionals' choice
Extremely comfortable
Durable
Cons:
Interested in Checking More Of Our Techsngames Awards?
https://techsngames.com/techsngames-awards-best-rpg-games-2021-selection
https://techsngames.com/index.php/2020/12/22/our-best-4k-tv-screens-of-2021/
https://techsngames.com/become-the-ultimate-gamer-with-these-best-gaming-equipment-2021/
https://techsngames.com/the-guide-to-the-best-gaming-pcs-in-2021/
If you liked this article and love keyboards as much as we do, you might want to keep reading this as well:
TechsnGames Awards Best Keyboards 2023
Still have questions, or want to know more about the latest gaming tech? Contact us at techsngames.com today!