It turned out that the rumors are true. Today, Apple finally unveiled its new AirPods Max. It's quite unexpected in early December for Apple to showcase something at a late time of the year. But what makes it superior over its predecessors is its over-ear noise-canceling capabilities and premium look – things that are highly expected in flagship Apple products. They will go on sale on December 15 at $549 apiece. AirPods Max preorders start now.
This new generation AirPods come in five colors: green, sky blue, pink, space gray, and silver. Its 40mm driver system provides some rich, deep bass, and a crisp high-frequency extension so that every note can be heard – allowing for the best custom acoustic design. Apple also incorporated some neat elements from the first AirPods line and other past devices, such as transparency mode, spatial audio, audio sharing, adaptive EQ, and the Digital Crown.
As for its premium look, here's the statement:

Although none of them sounds "revolutionary" when stacked with other noise-canceling headphone brands, one of the AirPod Max's best highlight is its memory foam ear cushions that prioritizes user comfort. Removing and replacing them can also be done with ease, due to the interior magnets.
Airpods Max Noise-Canceling Capabilities Explained
The AirPods Max has a 20-hour battery life (when fully charged). Even a five-minute quick charge can already allow you 90 minutes of listening, especially if you're in a hurry. Other than having the AirPods Max's dedicated "smart case" to conserve batteries, it also pauses automatically whenever you remove the headphones from your ears.
Moreover, its noise-canceling features are made possible by using six outward-facing mics. The company says that it offers precise volume controls, playback features, and the ability to activate Siri. The AirPods Max also features a separate button called "noise control" to allow you to switch between transparency and noise-canceling modes at will. They are also confident that the headphone's voice calling capabilities will perform well, even in windy conditions, due to its beamforming microphones.
By stepping up the game, Apple can now compete with other big brands like Bose, Sennheiser, and AKG – all of them have long years of experience and products under their belts. Apple is going for a higher price by using the AirPods' momentum. Neverthess, the biggest question now is whether the AirPods' sound quality can live up to its price.
As previously mentioned, the AirPods Max is expected to enter the market on December 15. Meanwhile, why not check out some of our AirPods offers while still waiting for the big day?
Apple AirPods With Charging Case (Wired)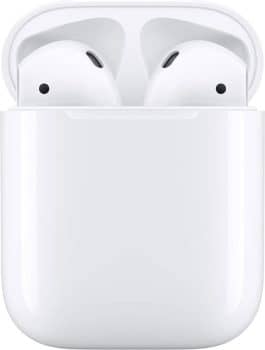 Specs:
Automatic on and connects
Easy setup for every Apple device
High-quality performance
Siri access
Quick charge in the case
Lightning connector -supported
Apple AirPods Pro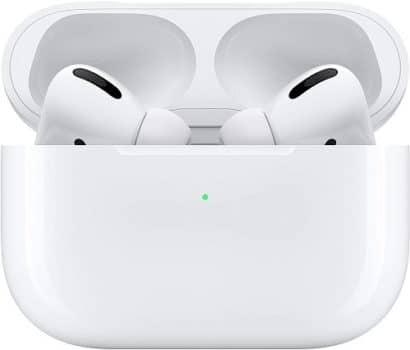 Specs:
Active noise-cancellation
Transparency mode activation
Sweat/water resistant
Easy setup
Siri access
The case delivers 24 hours of battery life
Still have questions, or want to know more about the latest Hardware and tech news? Contact us at techsngames.com today!