As this fateful year finally comes to an end, let us have a quick review about the best games 2020 which were already released, or about to. This year may not be an ideal year for most of us, but it didn't stop the gaming industry from continuing on releasing games on track. Here are the top picks in which the gaming world was stirred a lot this year.
The Last Of Us Part II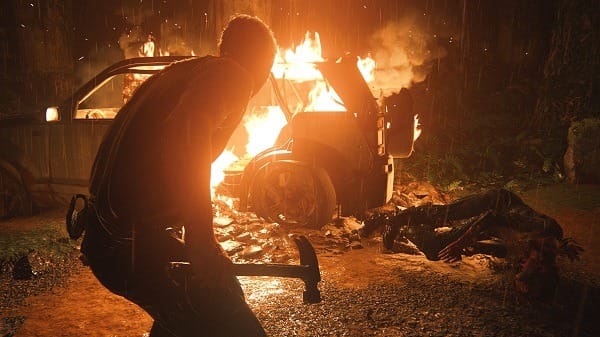 Taking place four years after the events of the first Last of Us, you get to control two characters – Ellie, and Abby, whose lives intertwine. Besides battling the so-called "infected" and other hostile people, you'll play as Ellie as she seeks revenge for Joel's death. At the same time, play as Abby as she becomes accidentally involved in a cannibalistic cult.
Just like the first one, the same mechanics can be found in this survival horror game. You can use various weapons, such as rifles, and craft improvised equipment such as meds, Molotov cocktails, and silencers. Another cool thing about this game is that enemies are smart enough to take advantage of you whenever they feel that you're occupied or out of ammo.
Top Games 2020: DOOM Eternal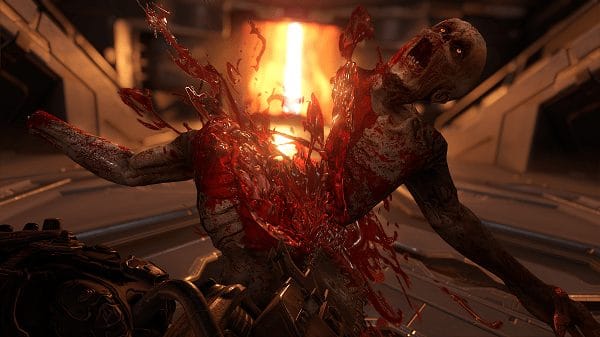 Set some time after the 2016 game, humanity is on the brink of extinction with 60% already wiped out. You'll play as the legendary Doom Slayer once again as you fight your way through various demonic forces to end Hell's wrath and Maykrs' plans once and for all. New elements have been introduced in this game, and in order to encourage attacking all the time. Various pickups, such as ammo, health, and armor can now drop down as you kill enemies. Moreover, wall-climbing, dash, and bar swings have also been introduced.
Thanks to your Doom blade, executions can now be more satisfying and glorious as ever. For every enemy you take down, they will drop extra health, which makes killings nastier, yet rewarding. Aside from that, your shotgun can now take you to places, thanks to its grappling hook, while your armor can lob various projectiles while in battle. It's okay to die anywhere as you have spare lives, as you won't worry having to respawn at the nearest checkpoint as well.
Devil May Cry 5: Special Edition
Out for some fast-paced action? You should probably try this best DMC in the franchise. Here, you'll get to play four characters, namely Dante, Nero, V, and Vergil (DLC) as they attempt to stop Urizen from decimating the human world. Each of them have their own cool sets of abilities to highlight their uniqueness. The game uses RE Engine, to make the models more realistic.
Just like most hack and slash games, seeing your damage build up through combos can be extremely satisfying. Aside from the addition of Vergil, the Special Edition also includes Legendary Dark Knight Mode, Turbo Mode, and supports Ray tracing to enhance the game's visuals more.
Final Fantasy VII Remake
It's quite hard to find old games that's still worth the money. However, Final Fantasy is one of them. You'll mostly play as the badass, anime-haired sword-wielding guy named Cloud Strife as he joins an eco-terrorist organization called Avalanche against the megacorporation Shinra. You may be a terrorist in this game, but you're in a good fight to save the planet from destruction.
This game, like all Final Fantasy games, has different worlds and storylines. So, it's safe for beginners to play this from scratch. The battle mechanics are awesome since it combines strategic and role-playing elements. You'll have this meter – called the ATB system – that fills up when doing attacking actions. Even though game episodic in nature, the world, soundtrack, and dialogs are very impressive for a remake.
Assassin's Creed Valhalla
The newest iteration of the Assassin's Creed series and more of a Viking simulator in some respects. The game will let you imagine the typical Viking life, and what Britain and Norway looked like during those times. The game is centered around a character named Eivor during the 873 AD Viking invasion of Britain. Like, Origins and Odyssey, most of the game mechanics here are still retained. However, fans will definitely love this game because the Eagle Vision – now called Odin Sight- is back. The ability to customize your character, and dual-wield even shields, adds up to its good sides.
Although the story is well-written and the graphics superb, old fans might find the game being "the same" as usual. Yes, we know that Assassin's Creed in a nutshell is all about the conflict between Assassins and Templars. However, there's still more into this game that new players being introduced into the lore might like. Do keep in touch with its ratings at the end of the year because this one too has a good chance of being crowned best games 2020 by year's end!
Ghost Of Tsushima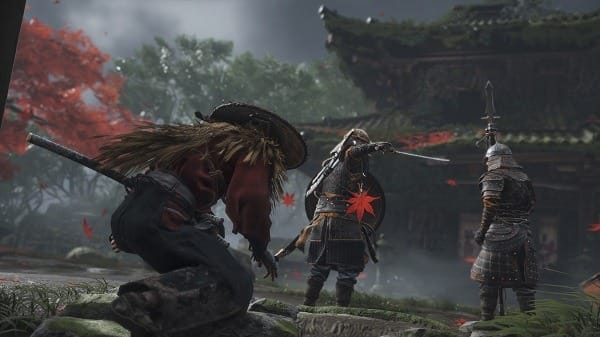 For those who are fans of Samurai culture, then this is for you. In this game you are Jin Sakai, and your task is to protect Tsushima Island against the Mongols led by Khotun Khan. The fighting mechanics are nearly similar to AC wherein you have to time your attacks properly in order to successfully perform that devastating strike. Additionally, the game also features a "Lethal" difficulty to make duels more realistic. Seeing your enemies drop after one or two hits have never been so satisfying.
Other than the open world, the game also offers a multiplayer mode based on Japanese Mythology. It's vivid colors and astounding graphics are perfect for those having HDR screens. But hopefully, some update about multiple platform support will emerge in the future.
Command & Conquer Remastered Collection
There is a saying that you should know your roots. That's why for every real-time strategy fan out there, this is a must have because C&C is one of the pioneers of RTS. You'll definitely be pleased upon hearing that the first two titles got their remastered versions, and all of them were done by the developers out of love for both the game and its fanbase.
And what's more to that, you might ask? Well, this version not only offers 4K, but also remastered soundtracks, enhanced cinematic footage, better UI, bug fixes, and other hidden content. Meanwhile, modders of the game might be delighted as well since the game features built-in support. Lastly, the game offers about a hundred missions to keep you occupied. This game is truly a nostalgic experience for old and new players alike.
Call of Duty: Black Ops Cold War
Yet another Call of Duty went out this year, and it takes us back during the Cold War Era once again. As soon as the President of the United States learned about Perseus and the threat he imposes, he authorized a black ops operation. You play as an agent named "Bell" as you and your team attempt to stop Perseus from blowing off Europe and tipping the balance of power towards the Soviet Union.
The cool thing about this installment is that the most loved characters in the Call of Duty series were brought back once again, and all in the same timeline. Meanwhile in Zombies, some old and new features were returned and added, respectively. As for multiplayer, the progression system will be integrated in Warzone to avoid starting all over again.
Best Games 2020: Genshin Impact
This video game takes you on a beautiful fantasy world of Teyvat where you must find your lost sibling and unravel the world's many secrets as you progress through the game. However, you're not alone because you're in a party of four. An awesome thing about this game is that you can play with each character interchangeably, in order to fully harness the power of the elements.
The world of Teyvat is yours to discover, so it's up to you if you stick with the storyline or take time in admiring the wonderful environment. As previously mentioned, there are four characters in your party, and each has their own unique personalities, abilities, and fighting styles. It's one of the must-play games before this year ends. Try the game now, and Paimon will accompany you in your journeys.
Contender to The Best Game 2020 Award: Spiderman Miles Morales
Join Miles Morales as he learns his own Spider-Man in this action-packed, critically-acclaimed game. So, if you're a true Marven fan, you'll love this one. The story is centered towards Miles Moreles as he temporarily takes care of New York City while Peter is away with his girlfriend. However, there's one more thing – the city is embroiled in a gang war between the Roxxon Energy Corporation and the Underground. Join him in an adventure as he walks the path to becoming the next hero of New York.
Upcoming Top Games 2020: Cyberpunk 2077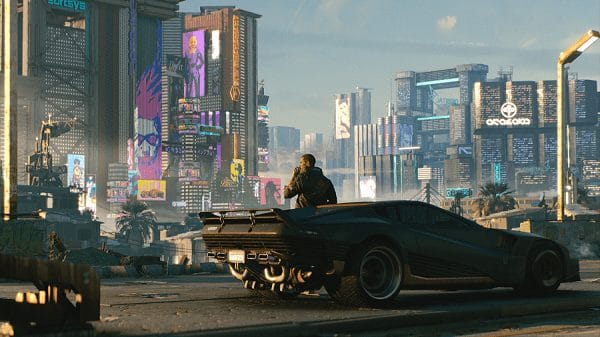 The game has moved the release date twice already due to a number of factors such as the pandemic and quality issues. A strong contender for the best games 2020 title, it has a lot of expectations on it. The developers announce that December 10 will be the final date. However, most people are still skeptical whether it will be sure. Nevertheless, CD Projekt Red claimed that they are already in the last stages of finalizing it to stay on track.
As the game has a lot of hype, we still have a limited knowledge about it. All we know that it is played by the legend, Keanu Reeves. The game's setting also takes place in an open-world, dystopian night city, and you play as some mercenary known as "V". Various customizations in your character and multiple classes are also present. We are looking forward on playing this game once it gets released.
Cyberpunk 2077 Game Trailer
Final Thoughts…
The best games 2020 previously mentioned above are just the tip of the iceberg, and there are many more of them out there. However, these are the ones that stirred the gaming world, we hope that the upcoming year will offer more surprises. We're looking forward to review more upcoming games such as Far Cry 6 and another Call of Duty.
Still have questions, or want to know more about the latest gaming news and console wars? Contact us at techsngames.com today!