Having the ultimate gaming experience doesn't necessarily mean getting the latest, most expensive hardware. That's because there are some ways that you can do right now to optimize your PC to squeeze in more FPS – which is ideal for online competition. So, whether it involves equipment, plugging in an Ethernet cable, or making your games minimalistic by muting or disabling superfluous programs, there's always a way to make your PC better and more responsive.
Keeping Your Graphics Drivers Updated
This will prevent bugs/glitches, and keep your PC well-cooled and power-efficient. Once in 'Device Manager,' go to 'Display Adapters' and find your GPU model. Right-click on it and select 'Update Driver'. Note that you need a fast and stable internet connection to do this.
Make Sure Your PC Setup Has Good GPU And CPU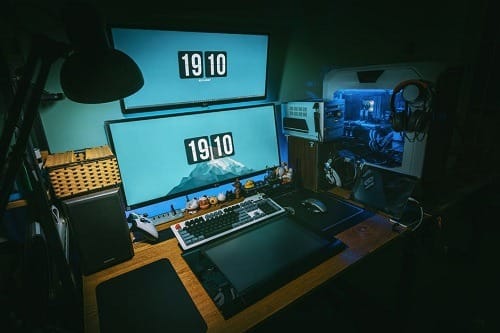 AMD and Intel processors are the two major types of CPUs, and choosing which one is more superior can be tricky. But lately, the masses have been favoring AMD when it comes to the power and price department.
Aside from that, having a decent graphics card unit (GPU) is also a must to ensure a smooth gaming experience. We advise having a good baseline of 6 gigabytes. AMD and Nvidia are the two major manufacturers, and just like the CPUs, deciding which one is better can be difficult as well.
So, if you're a desktop gamer, getting an AMD CPU plus an Nvidia GPU is recommended the route you should take.
Fewer Notifications Mean Fewer Distractions And More Performance Boost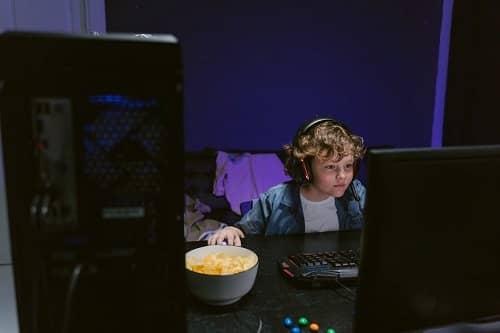 Not only do notifications distract you, but also, they can hamper your PC's performance. That's because it eats up precious system memory as well. It's a good thing that you can mute them by going thru your computer's settings. Just press your Windows key, then search for "Notifications". Next, go to "Notifications and actions settings". After the new menu opens, find "get notifications from apps and other senders" then switch it off.
How To Optimize Your PC: By Closing Unnecessary Programs
Running too many unnecessary programs eats up precious RAM, reducing your PC's overall performance. Luckily, Windows users can avoid this by going to Task Manager and closing any programs that you don't need running. Just right-click on the targeted application then select, 'End task'.
How To Optimize Your PC: Disabling The Sticky Keys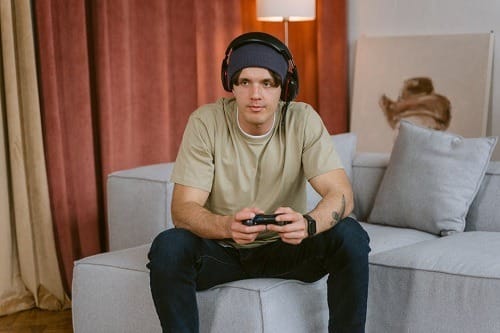 A keyboard-mouse duo is what makes the PC far more superior over the console. So, there's nothing worse than your keyboard messing up your gameplay during your online games. Try to prevent this by disabling them altogether in the settings. Just press your Windows key, then search for "Ease of Access". Next, select "Ease of Access keyboard settings" then toggle the sticky keys to "Off".
By Modifying In-Game Settings
Even though your Windows PC can run some seriously stunning games, it still has its limits. Going overboard can affect your system's latency and frame rate. One thing you can do is by manually tweaking the in-game graphics/display settings to lower its resolution. For instance, changing the display presets from "ultra" to "low" or "medium".
How To Optimize Your PC: Using An Ethernet Cord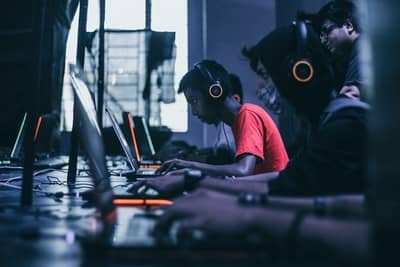 When you play your favorite online games, there's this concept called "ping" which refers to latency. In other words, it's the time it takes for your PC's data to reach an internet server and back to your PC. That's why it is important to maintain a low ping by using an Ethernet cable instead of just connecting wirelessly to an internet source. It may look old-fashioned, but it's the more optimal way if you're the competitive type.
Plugging In And Making Sure It's On Highest Power Setting (For Laptop Users)
When gaming on a laptop, it's best to plug it in a power source to keep up with the demands of the game. Battery demand can be quite strong, especially if you go all-in with the highest possible display settings (only if your PC can handle it with ease). You can also make sure that your rig has the highest power configuration by heading to 'Power Options' from the taskbar.
Still have questions, or want to know more about the latest gaming tech? Contact us at techsngames.com today!