Indeed, the highly-anticipated Far Cry 6 is fast approaching. But here are seven things to know before Far Cry 6 goes out.
If you are a Far Cry lover, the last time you've played a Far Cry game would be in 2018. It has almost been two years since you played the previous Far Cry New Dawn. That is precisely how much time it takes for a company to invest and develop a game. Ubisoft Toronto and Ubisoft Milan have been working their backsides off to come with the latest Far Cry 6g. Even though the game is due to release in October 2021, it would be wise to look at some of the things the competition is offering beforehand.
Also, there is a piece of good news to those who use Amazon Luna or Google Stadia, as the game can be played without an ounce of hindrance on these two platforms. That is one good thing that has happened to the gaming world. Platform-specific games have taken a back seat. Let us now dwell on things that you must know before the release of the game.
Arcade Mode And Map Editor
Let me get this clear: there is no Arcade Mode or Map Editor in the newest Far Cry. You read that right. Alexandre Letendre, the Director of Far Cry 6, has confirmed that there won't be an arcade mode or a map editor. That is a bummer, for sure. But there would be a reason for this decision as it was a very hard decision for the team to make. Well, there's no secret about the guerilla warfare that you will be on this time around. But the removal of arcade mode and map editor has given an edge for the developers to focus on the transpiration of players into the world of action.
In the director's very own words, it was a very tough choice to make, but they believed that it will be worth it. This also means that players will be able to explore Yara in more detail. Well, for those who do not know, Yara is a big ass tropical Island where you are going to spend the majority of your time playing Far Cry 6.
Game Play Reveal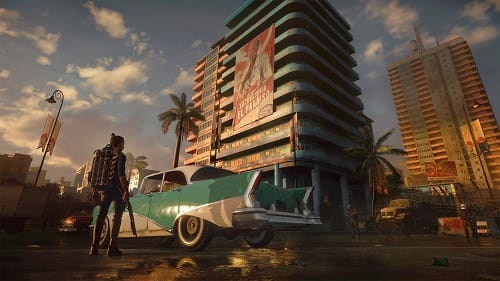 The Ubisoft game was successfully revealed weeks ago. The worldwide gameplay reveal must be considered one of the most successful reveals in recent times. The video started with the tag "Wish you were here" right next to the title. Then an aerial view that explored the abandoned-like land of Yara. A Spanish song plays in the background just when the information about the jewels is made clear. In short, the forty-minute video will be worth watching to get an idea of the setting and plot, that is, if you are going to play it upon release.
Giancarlo Esposito
The Breaking Bad star is back again. Well, the fictional island is ruled by a dictator. He is also a self-proclaimed leader—the goal of the player who takes on the role of a guerrilla leader named Dani Rojas. The player must attempt to topple the regime and bring justice. Easier said than done, right? Well, wait for the game and find out. One of the good things, or bad, about Giancarlo Esposito, is that he is very good at persuading people. In this case, Gus Fring, who played Antón Castillo in Far Cry 6, tries to make his son follow in his footsteps. The son, Diego, is not very sure of that. In fact, that is exactly where the problem starts.
Things To Know Before Far Cry 6 Goes Out – Story Of Yara
The player character is a soldier. So, you do not have to worry about his combat capabilities. He has a skill set that will bring people to justice. So, it's his responsibility to bring the fascist regime down. Being a local Yaran, the player character also has an edge over the knowledge of local areas. More info regarding the character is yet to come, but we'll keep you posted if something new comes out!
Setting And Location
Navid Khavari is the story or narrative director of the game. He came out to say that they have been extensively researching to come up with the right theme and structure. One of their challenges was to study its history, especially the South American and Caribbean areas. The idea popped into their mind because of the guerrilla warfare that had taken place in Cuba during the Cuban revolution. Does Fidel Castro ring any bells? I hope it does, as he was one of the chief architects responsible for the toppling of the fascist regime.
Pedro Bronfman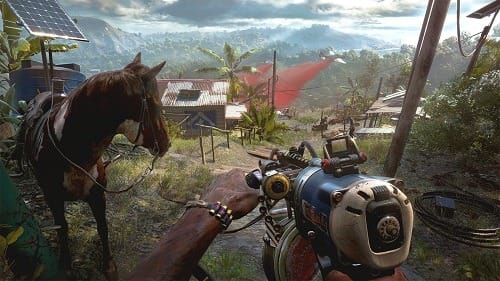 Pedro Bronfman is an amazing composer. The music of the previous parts was quite essential for the development of the game. Also, the company focuses a lot more on the music than we would think. Thanks to developmental delays, the music had a chance to get better. The gameplay reveal is one such example of exemplary music. It starts with the Spanish salsa beat then slowly transcends to South American music. Music is an important part of the game. Especially if it is a game that is played from a first-person perspective, keeping all these things in mind, Ubisoft has done an excellent job hiring Pedro Bronfman to compose. We don't yet know how the music drifts into the finale. But, we can only speculate that it would be breathtaking from past experiences. 
Also, this is going to be the first game in the franchise to have post-end features. Yes, the post-end game features. It was brought to attention that Ubisoft had been thinking about this for a long time, primarily due to the absence of these features in the early games, including Far Cry 5 and New Dawn. But they concluded that this Caribbean setting would just what they were looking for to add a new feature towards the end.
Release Delays
The game was scheduled to release in February 2021. But due to the pandemic and internal issues, the game was bound to be delayed. So Ubisoft came out to announce the delay of the game in October 2020. It was initially scheduled to go live before September 2021. But during the worldwide gameplay reveal, Ubisoft confirmed that October 7, 2021, will be the big day.
Things To Know Before Far Cry 6 Goes Out – Conclusion 
As with all the other games, Far Cry 6 has gone through several ups and downs. However, Ubisoft promises to take us through a roller coaster ride. Based on their past performances, it is worth a wait. Far Cry 5 and New Dawn have given their fans plenty of memories to cherish. The game developers also say that if not for the pandemic, we would be already enjoying the game; that might be true. Still, it is essential to cut some slack to a game that promises to take us into a whole new world. A world that is bright and dull. A world was full of adventures and missions. Far Cry 6 is not just a game with the assignment but an emotion that runs through the veins of every person who went through oppression. I hope you liked the info on Far Cry 6, and happy waiting.
Still have questions, or want to know more about the latest tech news and console wares? Contact us at techsngames.com today!