The Harry Potter series are famous fantasy novels written by the renowned author J. K. Rowling. The story is centered around a young English half-bloodwizard and his adventures with his friends at the Hogwarts School of Witchcraft and Wizardry.
The Harry Potter series never fails to amaze the fans of its genre. Be it the moving staircases, invisible cloak, the sorting hat, or the unpredictable twists and plots. Not to mention the spells, charms, and potions!
Fonts
One other thing that outstands The Harry Potter novel/ movie series is its distinctive fonts!
Let's face it. The Hogwarts letter wouldn't steal our hearts like it did if it were written in some necessary font. As much as the moving pictures made The Daily Prophet an exciting read, the quirky fonts also played their part!
Much like Harry Potter's famous lightning bolt-shaped scar, the fonts used throughout the series have a significance of their own!
The fun and magical Harry Potter fonts left us stupified none less than the Stupify charm!
The significant part is, these fonts don't limit to the series alone. So even a Muggle can make decorations that mimic the Wizarding World of Hogwarts' style.
To save you from perusing a ton of web pages, we've compiled a list of 7 user-friendly websites that pack high-quality Harry Potter-related fonts. And you can even try some online font converters which are easy to use and conveniently accessible.
From the following websites, you can quickly generate these fonts and create a Hogwart's letter of your own!
1) Font Meme: Fonts & Typography Resource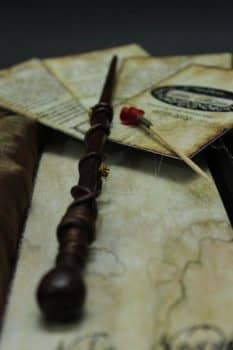 Font Meme is one of the most used and trusted font resources.
If you are to create wizardry logos or pictures, Font Meme is your go-to! From Hagrid to Parseltongue, it has all the fonts in all colors and sizes. The final result will be an attractive text image that can be easily downloaded straight to your device. And you can get them for free.
2) Flaming Text
From Hocus Pocus to Lumos, you'll find every font available at Flaming Text to create logos in just a few minutes! Select your Harry Potter font, and you're good to go. From backgrounds to shadows, you can adjust it all as you please.
3) Cool Text
As the name suggests, Cool Text is a cool website to generate fonts. This free site allows you to make amazing and cool logos. For example, search for the famous Harry Potter font, and your magical text is ready!
4) Harry Potter Fan Zone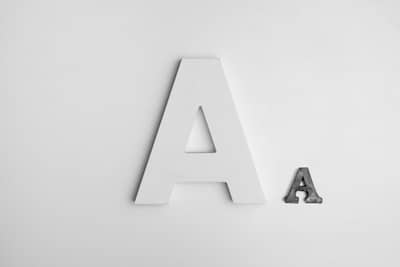 What other than the Harry Potter Fanpage can be a better place to download Harry Potter fonts?
It is a goldmine for not only Harry Potter fonts but everything else From interesting facts, interviews, behind scenes to quizzes and goodies, it's a must-visit for all Potterheads.
The website suggests various amazing Harry Potter fonts to choose from.
5) 1001 Fonts
Don't let the name fool you, 1001 Free Fonts features more than 2300 pages filled with fonts. And inside, over 10+ fonts fall in the Harry Potter category. 1001 Fonts provides free downloadable fonts varying from Dumbledore to Hagrid. One more thing: the site is user-friendly so that you won't need to search too much and get lost in the process.
6) DaFont
Another excellent font resource for all creatives is DaFont. It's available in 6 languages and features high-quality and legit free fonts. With a variety of Harry Potter fonts available, it is one of the best Harry Potter font generating websites.
7) Famous Fonts
Last but not least, Famous Fonts is yet another rich source of great free fonts. It enables you to download the famous Harry Potter fonts and help you design your Harry Potter-themed birthday party! To find a particular Harry Potter font, use the search option.
Final Words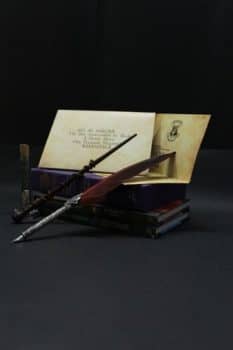 Indeed, you're free to try other font sites, but here were the top 7 carefully-picked Harry Potter font sites. So, if you happen to know any more Potterhead font sites, kindly share them with us to help improve this list. Wingardium Leviosa!
Still have questions, or want to know more about the latest gaming news and console wares? Contact us at techsngames.com today!