Life without the Internet is like you're being stuck on an island and away from civilization. Additionally, not knowing anything about your router can worsen the situation, thus making life a lot harder – isolated from the constant stream of information, where we'll have very few options to inform and humor us.
Therefore, it becomes obvious that we should always keep our routers work at optimum speed, about which you can learn more here. For more guidance, here are 6 ways to boost your router performance quickly and without any hassles. These router management tips might just save you precious time someday!
By Selecting A Good Spot For The Router
Wi-Fi can be more variable like the stock market – you would be enjoying a strong Wi-Fi signal. Once you move a few steps away from the router capable range, boom! – the signal weakens. The seemingly unreliable nature of the Wi-Fi is everything to do with the fact that it is affected by many factors. One of the primary reasons for a weak router connection could be the spot at which Wi-Fi has been placed That's why you should start thinking about where to transfer it.
The best place to place a wi-fi should be at a centralized position, as the antennas direct the signal to all of its surroundings with the same strength and place the router at a higher position which will ease the path for signals to reach your devices. Then we need to look out for objects that might cause hindrance to the signals. It could be metals that emit radiofrequency like cell phones, microwaves, stoves, etc. Also, other materials such as glass, wood, plastics, foam, and cardboard disrupt the router signal, too. So, it would be wise to place them in an area where the signal waves don't bounce with each other. You can check your signal strength and speed for different locations around your house using the "Acrylic Wi-Fi Analyzer". It's where you can play around with router location and antenna position to fine-tune everything.
Rebooting Your Router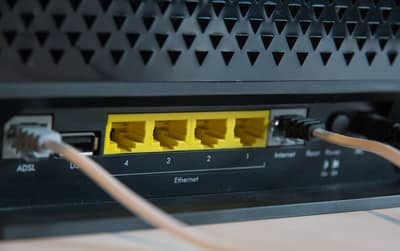 Sometimes, when the router is plugged in for a long time, it might not perform optimally as your router manages both private and public IP addresses all the time. You might start experiencing some internet connectivity issues, which include not being able to connect to the Wi-Fi, no internet connection available, or slow wireless connections. Rebooting the router can fix these issues. Rebooting means switching off the router and then restarting it "refresh" connectivity and improve performance. While rebooting can improve the performance, it's also recommended for "optimizing" your security.
Boost Your Router By Getting A Signal Booster
Providing stable internet connections in large-scale offices or buildings is a major issue. This issue can be resolved using Wi-Fi boosters or Wi-Fi repeaters, or Wi-Fi extenders. These devices are mostly the same thing, and their purpose is to improve Wi-Fi coverage by boosting or amplifying existing signals. It enables all wireless devices within range to connect to the internet. It's a unique solution that pulls out the weak transmission then amplifies it before broadcasting the transmission. "Netgear EX6110 AC1200 Wi-Fi Range Extender" is currently the best one in the market at a very affordable price, with the ability to create stronger Wi-Fi access extending your connection for up to 1200Mbps.
Boost Your Router By Using The Right Frequency Band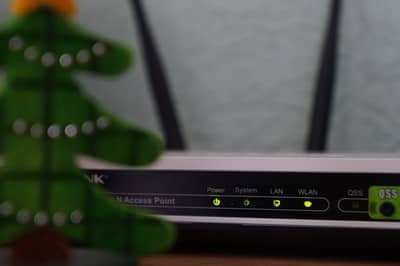 Using the right Frequency is essential to obtain the peak performance of your router. Usually, there are two frequency bands available for routers, i.e., 2.4Ghz and 5Ghz. The 2.4Ghz uses longer waves and is better suited for longer ranges but may be more vulnerable to interference. Meanwhile, the 5Ghz is best suited for high bandwidth devices and activities, e.g., gaming and streaming on HDTV since it has a shorter range. It is more advisable to use the 5Ghz in households for an instant short-range speed boost because the 2.4Ghz is more on workplaces where there are security cameras and other smart home devices.
Updating The Routers Firmware
Modern Wi-Fi now comes with built-in administration interfaces which provide the user better control over the Wi-Fi. The manufacturers provide different ways to tweak things for optimum usage of the Wi-Fi and to improve the software of the existing hardware. Most routers have an update process, so it's a matter of hitting the firmware upgrade button. You should check for updates regularly and keep updating them as they improve the performance, add more useful features, and upgrade the router's security.
Boost Your Router – Change Wi-Fi Channel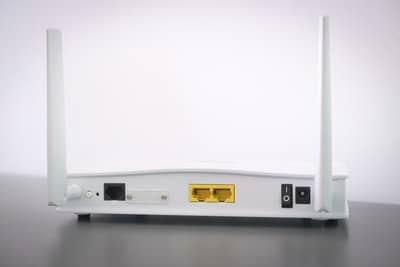 Different channels within every frequency band determine the interference level on that channel; this issue is especially common for people living in cities because such areas are quite densely populated, making them more prone to interference. Modern routers, therefore, offer different channels which can be switched on to reduce interference. Though most routers do it automatically, you can manually change the channel to the one with the least interference. To configure your Wi-Fi, just log in to your router's interface, although sometimes you may need some small research online. Once inside, you should be able to tweak your band channel.
Still have questions, or want to know more about the latest gaming news and console wares? Contact us at techsngames.com today!