When it comes to mobile gaming, the iPhone can be a formidable one. That's because the device is lightweight, portable, and can run almost any games, including the indie ones, in existence. Add a few accessories like headphones or a controller, then your iPhone becomes an even better mobile device, especially for competitive fellas. So, if you want to take full advantage of the games the App Store has to offer, you're going to need these accessories to turn your iPhone into a proper gaming machine.
Apple AirPods
Apple AirPods Max (Pink)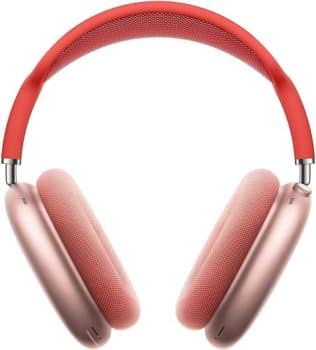 Although this is not even labeled "for gaming", the AirPods can bring you immersive sounds during gaming. Made of the best aluminum and stainless steel, it can feel slightly heavier than other premium headphones. Other cool features include comfortable earcups, fantastic sound quality, active noise-canceling, and incredible battery life. The only turn-off is its price, which is way more than other premium brands. However, if you can have them for your gaming, then why not?
Razer Kishi
Best Accessory For iPhone Mobile Gaming – Razer Kishi Mobile Game Controller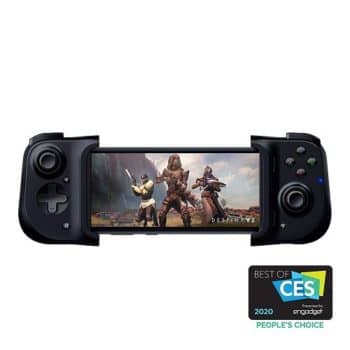 The Razer Kishi is one of the accessories for the iPhone that's in-demand. It's like a pair of Nintendo Switch Joy-Cons but designed for smartphones. What makes it special is that the halves are connected by a rubber-and-plastic strap. Unlike other Bluetooth controllers, the iOS version directly connects to the iPhone. Additionally, the Kishi may be simplistic in design, but it has all the buttons a gamer needs.
The good thing about this game controller is that it works on almost every game on the App Store, even those that are included in the Apple Arcade Subscription. Although not cheap, if you truly want to play controller-based games on your iPhone, the Razer Kishi is more than worth it.
PlayStation Controller
DualShock 4 Gaming Controller For PlayStation 4 (Red Camo)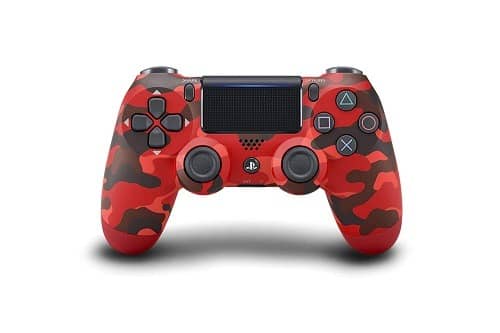 The DualShock 4 can be your best alternative if you're not willing to spend a dedicated iPhone game controller. It's the same controller that comes with the PlayStation 4, so you can still expect some quality gaming vibes. With the Dual Shock 4, you can have those console-like gaming experiences, something that other controllers can't support.
Using the DualShock 4 for iPhone is pretty straightforward. And although the built-in mount is sold separately, it's not a big deal because using DualShock 4 for iPhone is already fantastic. Alternatively, your existing Xbox controllers can work this way.
Mobile Screen Joystick
Best Accessory For iPhone Mobile Gaming – Vakili Mobile Phone Joystick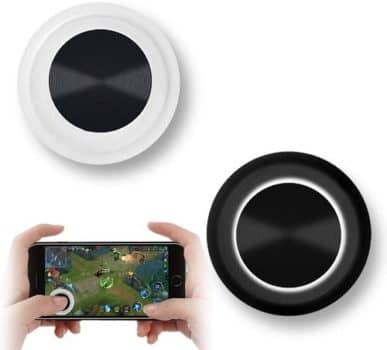 One of the issues of mobile gaming is the lack of physical controls, such as shoulder buttons, that are available on PS Vita or Switch. Now that games have found their way into smartphones, gamers demand some sort of physical controllers on their devices. Since the iPhone lacks any sort of physical controller for gaming, this is when the Vakili mobile screen joystick comes in handy. It can be placed anywhere on your iPhone screen so you play Call of Duty: Mobile and other FPS games with ease. 
Interested in Checking More Of Our Offers?
If you liked this article and love to check out other gadgets as much as we do, you might want to go here as well:
Top Fifty Gadgets You Need For 2021
Still have questions, or want to know more about the latest gaming tech? Contact us at techsngames.com today!