VR games are one of the most popular forms of group entertainment available today. They allow you to try the most amazing games with your friends and interact with them within an imaginary world. Picking the game's theme, solving challenges, and achieving your goals can provide you with the best virtual reality experience online.
VR arcades offer both single-player and multiplayer games for you to try out. They offer a large variety of games, and you can select any to immerse yourself in a new world. Furthermore, it gives you thrilling experiences and memories to share even after playing the game.
The Rising Demand Of VR Games
Virtual Reality games are a rising trend in the gaming world. This is because it offers players an amazing VR gaming experience that is both unique and immersive, all while also allowing them to play some of the best games available in today's fast-paced world.
Thanks to 3D tech, playing VR games using dedicated headsets seems like entering an entirely different universe. These games can transport you to various locations such as a haunted mansion, a rainforest, outer space, and more.
Playing VR games can also provide an unexpected mood boost, allowing you to add adventure to your life. For example, you can choose the best horror VR game and fight zombies, or you can choose to be the hero and save the world from supernatural creatures. Moreover, in VR games, you can experience different things and places that are hard to get in real life.
The Amazing Experiences VR Games Can Offer 
Christmas (Fairies and Magic)
Christmas is a VR game that is popular among teens. The night of Christmas is reenacted in this game, but Santa has been trapped in a blizzard and has lost all of his presents. While all of the children are looking forward to receiving their gifts, you are the only one that can save Santa to continue his duty.
To accomplish so, you'll need to light the forest's largest Christmas tree and travel to Santa's house to put everything back in order. In this way, you'll be able to save Santa and win the game. In this virtual reality game, you'll experience the vibe of Christmas without having to wait for it in real life.
House Of Fear
It's a mysterious VR game set in a deserted, decaying cabin in the woods. You must grasp what is going on with this game, and the house will not allow you to walk away without a fight. There is only one unspoken goal in the game: to escape as quickly as possible. To win the game, you must leave the house as soon as possible. House of Fear will let you encounter mysterious creatures and face your darkest fears.
VR Game – Arizona Sunshine (Zombies)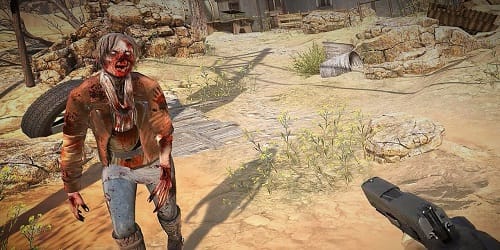 In this VR game, you and your three buddies are trapped in a zombie apocalypse. You must survive in this game by fighting zombies with weapons to win. This is a thrilling VR game where you experience real-life moments by fighting the dead and putting them back to rest.
Survival (Plane Crash)
If you're more into problem-solving and team-building, this VR game is for you. In this game, you and your pals go on a fantastic vacation, but it quickly turns into a survival hunt. Your plane gets crashed on a small Pacific island. All of the tools and transmitters fail, and you are unable to contact anyone for help.
To win the game, you will have to navigate ocean waves and develop strategies to survive on a desert island until help arrives. You will now need to rely on your critical thinking skills to survive and remain alive until the rescue squad arrives.
VR Game – Jungle Quest (Animals & Mysteries)
This immersive game will bring you to a universe full of 3D wildlife. While strolling, the player (you) discovers a portal and enters it. The portal transports the player to a weird planet populated by enormous animals and birds.
You must now return to your normal life, but how? The player is given many different puzzles to solve to get out of the sanctuary. A game like this is ideal for those who wish to experience the deep forests and their inhabitants.
VR Game – Cosmos (Zero Gravity)
Cosmos is the perfect game to play if you've ever desired to experience outer space and the zero gravity zone. In this immersive game, players feel like they are all astronauts struggling to survive while trying to reach their space station. The game's mechanics and technology enable players to do magical feats like blasting lasers with their hands, fighting robots, and even moving items with telekinesis.
Sanctum (Mystical Creatures)
If you wanna fight with supernatural creatures and demons, which is impossible in real life, this VR game is for you. The player receives a tip from someone investigating mysterious disappearances in the nearby woods.
You must enter the jungle and save Anna, all while facing different, horrifying demons. To win the game, they have to cross the demons to solve the puzzles of the monastery.
Mission Sigma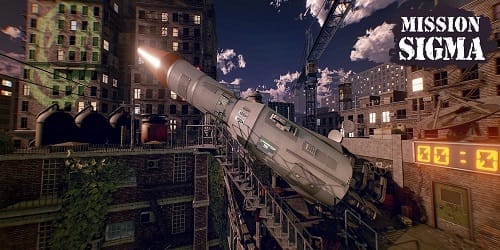 Mission Sigma is another popular game among teenagers. In this game, the entire building is covered with traps and obstacles. To win the game, you must halt a nuclear bomb that has been planted by a terrorist who has been hiding in a deprived area of the building for the past ten years. You're chosen as a puzzle specialist in this game, and the secret service has helped you infiltrate the court. The rest is all up to you.
Chernobyl (Nuclear Explosion)
In this game, players travel through time and are transported to the night of the Chernobyl 1986 nuclear disaster. You can use this game to answer various queries, such as what happened that night. So, what happened next? This game portrays the narrative of Chernobyl, the ghost town, and the disaster that continues to haunt us.
VR Game You Must Try – The Raft
It's another well-known VR game in which you and four teammates battle demons. It's an action-packed multiplayer game in which you and your friends will board The Raft to protect the swamp from those demons. To win this game, you must constantly fight the creatures while crossing the swamp safely. In this game, you get to experience rafting along with beating the demons to reach your destination.
Bottom Line
Virtual reality is a fantastic way to see things you've always wanted to see but couldn't because of reality. To get the best virtual reality experience online, take your squad to a VR arcade and enjoy the best VR games together.
Still have questions, or want to know more about the latest gaming tech? Contact us at techsngames.com today!